This is my first letters link up with
Ashley
over at Adventures of Newlyweds. I wanted to do a special post today because a year ago this weekend I was getting ready for the biggest day of my life. My wedding day!
So I hope you enjoy my letters. And hopefully I won't cry while writing them.
Dear Bridesmaids
I picked you girls for a reason. Because each one of you holds a very special place in my heart. I have laughed with each of you and cried with each of you. Even though some of us may not be as close as we once were, I will always be there for you and love you girls no matter what!
Dear Mom
I am who I am because of you. You are my rock, and you always have my back. Thank you for the words of wisdom and the guidance during my first year of marriage.
I am lucky to be your daughter :o)

Dear Daddy
I have and always will be daddy's little girl. I love you so very much and cherish the time we get to spend together. I wish everyday that you lived closer :o(
Dear Father In Law
Thank you for watching over us this past year. Making sure that we were ok. Your family misses you so very much. We know that we now have the best guardian angel :o) You would be so proud of your son. He has grown into a husband and provider because of you. We love you!
And last but definitely not least...
Dear LT (My Husband)
First of all, WOW I can't believe it's already been a year. It has been a year full of ups and downs. We have grown together as husband and wife. We have been through struggles that not many normal newlyweds go through. I love that you can make me smile in an instant if I am feeling down. Thank you for putting up with me when I am not easy to put up with (big props to that lol)
You are everything to me, and even though we may not always agree, I know that you will always be there to see me through the tough times and laugh with me through the good times.
I love you always and forever.
Here are some pictures from our big day.
It was such a wonderful day!
Champagne!
My dog child. I just love her!
Best picture of the night lol
Just being cute :o)
I do.
Being classy with a beer in my hand haha
Red shoes and the jewelery I wore. It was my mother-in-laws last present from my father-in-law :-(
Sweet Zoe
I have such a handsome hubby ;-)
Yup that's beer pong being played
My beautiful friend Sara with my ring bearer and flower girl
Now go join the link up!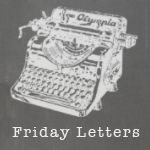 xoxo,
Jennifer