hells yeah it's friday!
who's excited??
me, me, me!
it's that time once gain for...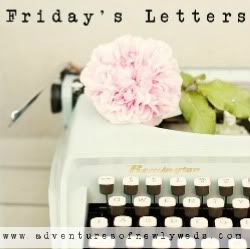 dear readers
i know i promised you a giveaway today, unfortunately it's gonna have to wait until next week. i'm sorry :(
dear friday
thank goodness you are finally here! i missed you.
dear god
you have blessed me with so much and i am so thankful. you really are an amazing god :)
dear self
get it together and stop being so down in the dumps. it's really not that bad.
dear miley
what is going on with you? first your hair and now your damn pants?????
i worry about you...


dear kate gosselin
i'm not surprised that you were fired from your job. if you work the same way you raise your kids, i would probably fire you too. was that too harsh?