hey girl hey it's thursday!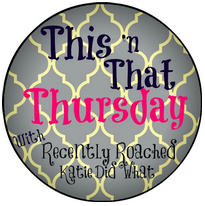 you see, there is
THIS
pair of boots i want, you can read about them
here
, but i hate to inform you
THAT
my husband said a big no to me purchasing them... sad sad day :(
THIS girl right here is excited about the fact that i have nothing to do this weekend.
... but i'm not excited THAT i have a ton of cleaning to get done because i've been a procrastinator lately. i've had a good excuse though, it was my birthday and that's important right??
you may have noticed THIS blog of mine looks a little different today, and i'm super stoked THAT i'm only 2 away from reaching 100 followers!!! whoop whoop!
have a good day loves!