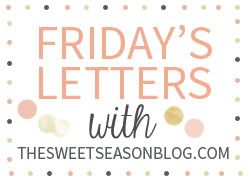 dear spring: where the hell are you? i'm so tired of this cold ass weather!
dear facebook: you have been ridiculous this week. if i see one more red equal sign in my news feed i might just go insane.
dear weekend: i plan on doing nothing for the next two days (well except for going to church) so please don't let anyone persuade me to do anything.
dear ponytail and sweatpants: i will be seeing alot of you this weekend. along with no makeup.
dear mexico: since it's freezing and i'm sick of it i am officially starting my countdown to my cancun vacation... 6 months to go!!
dear followers: THANK YOU!! i've almost reached my goal of 200 which is HUGE! only 5 more to go!
and speaking of my lovely followers
i've decided to give away an awesome gift to show my appreciation.

the 200th follower will get a FREE ad spot on my sidebar for ONE month!
pretty awesome huh?
yeah i thought so too :-)

ready . set . go