i know, i know... you're thinking "whoa she wrote a blog post".
it's been a while you guys. i've missed my blog, and the wonderful ladies in this blog community.
working in a doctor's office 5 days a week without much of a break during the day makes it difficult to get a blog post together.
so on this beautiful friday, i've decided it's time to get back in the swing of things.
i just got back from vegas last night, and holy cow i am jet lagged. and 2 weeks ago i was in gorgeous cancun. you would think i've become a world traveler or something, but let me tell you... 2 week long trips in a matter of 3 weeks is a bit much. it's going to take a lot of sleep, maybe a few bottles of wine, and some major cuddle time with my hubby this weekend to get me back on east coast time.
to celebrate my first blog post in MONTHS i decided to link up with karli at
september farm
, who has given me baby fever today due to her adorable post... thanks karli ;)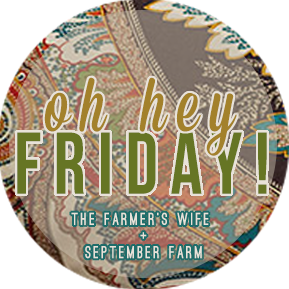 so i am sitting here in my pajamas with my hair in the messiest buns it's ever been in, my pup zoe sitting in my lap, with a free aloe mask on my face from the ispa conference i attended this week.
now put that image in your head... actually don't do that.
so anyway yes i just returned from one of the most inspirational vegas trips i've ever had.
my mom, my friend tiff and i attended the 2015 ispa conference at mandalay bay in las vegas this week. my mom owns her own company where her and my grandmother create and make hot/cold therapy wraps. her business is called luxury therapeutics, and it's really taken off in the past year. i'm so proud of her dedication to this business. she really has her heart and soul in it! in the very little spare time i have, i help her with her marketing from time to time. she just launched her new
website
, so go check her out!
the conference was absolutely amazing, and really made me want to open a spa... hey a girl can dream right?
we arrived in vegas on saturday and went right to work on our booth
our crate was waiting for us right outside our booth and thankfully nothing had shifted during shipping.
after about 2-3 hours we were exhausted and ready to call it a night. we had most of it setup and ready to go, so all we had to do was come down first thing sunday and put the product out. so around noon, it was a wrap. it turned out great!
now it was time to go explore vegas.
we headed out around 3 and decided we would drive down to the venetian and make a stop at walgreens. if any of you have been to vegas before you know how expensive it is...
so we had a brilliant idea to pick up some breakfast items, and snacks for our room so we weren't spending $20 on crappy starbucks pastries. yes i said $20! ridiculous!
so after picking up some breakfast items and some much needed alcoholic beverages, we headed back to the car to drop off our goodies, and then decided to walk the strip. mom had never been to vegas before so i was excited to show her around. we made a stop at fat tuesday to get some frozen cocktails, and then walked through a few of the casinos, and of course checked out the bellagio fountain show (my favorite). we had a great time!
before we knew it, it was time to grab dinner.
we found this amazing little restaurant behind the venetian called batista hole in the wall. a little italian place where they give you free wine with your dinner. free wine?!? i'll take it!
the next day was the first official day of the ispa conference. we were nervous and excited not knowing what to expect.
we attended the seminar that morning and received some pretty amazing free products! the speakers were amazing. the keynote speaker for the day was rand zuckerberg (sister of mark zuckerberg) it was amazing to hear her story of the adventures she has had working with her brother at Facebook!
after the seminar it was time to head to the show floor.
it was just as we expected, a crazy show floor with an insane amount of people. it was great! we made so many amazing contacts! it was a successful first day!
mom even had her first on screen experience ;) go mom!
that night we were invited to a party by
eminence
. if you're not familiar with that company, go check them out! all natural and organic skincare and they have an amazing purpose!
to get in to the party you were required to wear a pair of glasses. i actually thought they were pretty cute.
after a few glasses of free vino, things started to get a little fuzzy lol. but overall if was a fun night!
day 2 started out about the same... although we were a little exhausted from the night before.
we were very blessed to hear from amy purdy as the keynote speaker.
this woman is absolutely amazing! she lost both of her legs at the age of 19 due to contracting bacterial meningitis, but has overcome her disability and done phenomenal things with her life. she snow boards and won 2nd place on dancing with the stars. truly inspiring woman!
the show floor was not as busy today, but that gave us time to walk around and see all of the other booths. so many awesome organic skin care products! i was in awe!
it was another successful day. so successful that we actually went to bed early after a delicious dinner at double barrel at the monte carlo. our plan was to drive down to freemont street, but were absolutely exhausted!
day 3 was a sleep in day... thank God! it was also the last day of the conference and the day to pack up all of our stuff from our booth. the show floor was a mad house this day! 3:00 came very quickly and before we knew it, it was time to pack up.
they brought us our crate after about an hour and mom and i got right to work on getting everything packed back up.
it's crazy how quickly it takes to undo everything. i think it only took us about an 1 1/2 to get it all back in the crate.
and just like that it was all wrapped up.
after that it was time to celebrate at light nightclub!
it was such an amazing week! we are so excited for what the future holds for luxury therapeutics, and can't wait for the ispa conference next year!
hope everyone has a fabulous friday!